New Headquarters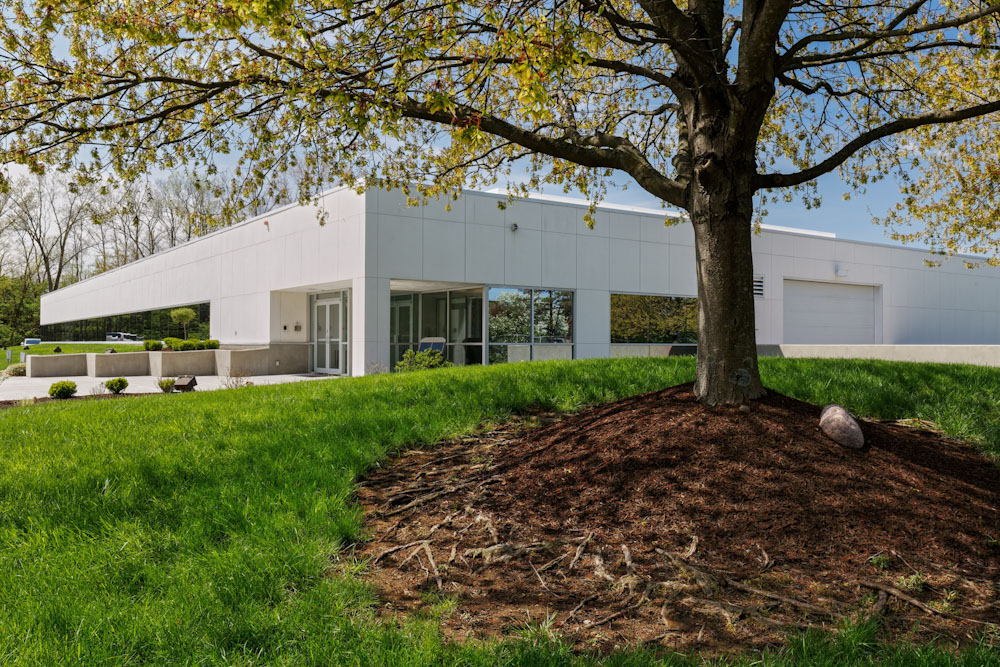 New HQ for ECU, Fast-Growing Sycamore Manufacturer of HVAC, Custom Equipment
Serving Military, Nuclear, Commercial and Industrial Sectors, ECU purchases, rebuilds former Quantum Chemical data center in Sycamore Township
[SYCAMORE TOWNSHIP, Ohio – Aug. 14, 2020] Celebrating its 15th year in 2021, at a new, expanded headquarters ECU Corporation of suburban Cincinnati can finally call its own, this international manufacturer of HVAC and custom equipment for a slew of industries can trace its roots back to a pair of twin brothers from Cincinnati.
Charles "Chuck" Kubicki and his twin brother, William "Bill" Kubicki, both 80 years-old, grew up on the West Side 0f Cincinnati, two of the three children raised by Rita and Julian Kubicki. "Bill is probably one of the hardest working guys I have ever known, and I have obviously known him all my life," says Chuck Kubicki.
Chuck took up construction; creating the highly successful Cincinnati United Contractors (CUC), a developer and general contractor also based in Sycamore Township.
Bill launched ECU with two partners, Mike Fox and Hank Worsley, in 2006, and with his brother as an investor, a company now making HVAC units and custom equipment for the U.S. Military, as well as prime contractors.
A commercial division manufactures HVAC units for airport transportation systems in cities such as Phoenix, Dubai, and London (Heathrow). The military division makes HVAC systems that perform in extreme conditions; such as specialized units to be utilized on simulation equipment. The nuclear division engineers and produces custom support equipment that meets rigid nuclear specifications such as radiation, seismic, and thermal requirements.
"One unique aspect of our military equipment," says ECU Director of Engineering, Kevin Dietrich, "is it must operate at 131 degrees, to support our U.S. troops anywhere in the world." ECU stands for "Environmental Conditioning Unit" in military parlance.
"Another incredibly special thing is what Chuck Kubicki has done for us since 2006: He has been a partner with us every step of the way. We wouldn't be here without him," said ECU Controller Mary Jo Lutmer, a University of Cincinnati graduate.
The new ECU headquarters is a renovated data center originally built for Quantum Chemical; ECU purchased it in September of 2019, then hired CUC to completely remodel the 37,000-square-foot building from what was originally thought to be a single purpose building for data centers into a state-of-the-art manufacturing headquarters. "A lot of people in the market thought that building was a one trick pony, but we saw the potential to make it into something highly functional for ECU" said Chuck Kubicki. The expansion and relocation were completed in April 2020, when the entire world was shutting down.
Deemed an "essential" business, for its military work alone, the new building represents a 60 percent expansion; ECU was previously leasing a 22,000-square-foot building on East Kemper Road from CUC. Employing 20, ECU is also hiring, looking for electrical and mechanical assemblers.
"The new headquarters provides us with a better flow, a more efficient layout, to better coordinate production and engineering," said Dietrich. "We were a little disjointed before. Our new headquarters will provide us better opportunities to grow."